Children's Book Author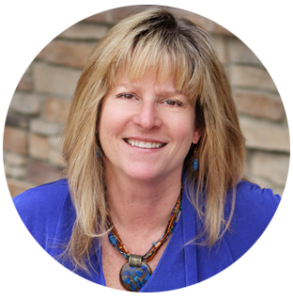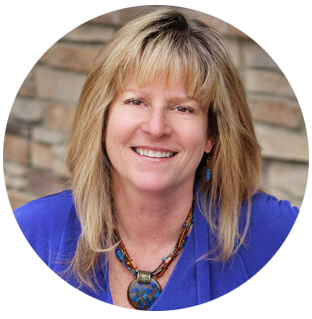 Holly Bea
I'm a best-selling author of seven children's books, with almost half a million copies sold. I've been a guest on numerous television talk shows, have appeared in more than 300 classrooms and bookstores and been featured in magazine and newspaper articles nationwide.
I create unique rhyming stories for children (and their parents) that focus on permanent exhibits at your museum. It's a valuable way to delight families and connect them to your museum in a more personal way.
I'm also a freelance advertising copywriter with 20+ years of experience. In 2018, one of my freelance clients, a major Science and Nature Museum, asked if I could write a children's book about specific dinosaurs, specimens and artifacts in their exhibit. This book will be available in late 2019. I'm now available to write children's books for aquariums, wildlife parks and art, history, science, technology and children's museums.
I live in Boulder, Colorado and spend weekends in a cabin near Rocky Mountain National Park with our funny, fierce and fearless French Bulldog named Hula Girl.

Why should a museum publish its own children's book?
+ It's a great way to build your museum brand.
+ You can create meaningful connections with your target audience.
+ You can drive new revenue for your museum.
+ You can create and sell product extensions like plush toys and coloring books!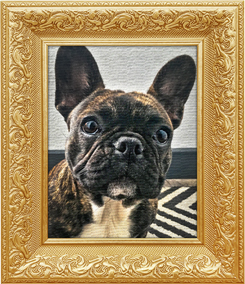 Employee of The Month
Meet Hula Girl. She's the best office assistant a gal could have. She joined our family in November, 2018 and we've been laughing ever since.
How your book comes to life

A children's book about your museum is powerful in so many ways. It will build your museum brand. It creates meaningful connections with your visitors and members. It can drive new revenue for your museum. You can even create and sell product extensions like plush toys and coloring books!

A VISIT TO YOUR SITE
Holly will travel to your museum, meet with your team and learn about the exhibits you want to feature in your children's book

STORY OUTLINE
I'll submit an outline for your children's book

THE MANUSCRIPT
Upon approval, the manuscript for the book will be written

CREATIVE ILLUSTRATIONS
I can help you find an illustrator or work with one you choose

MARKETING SUPPORT
As a copywriter/creative director, I can help brainstorm marketing efforts

HELP WITH PROMOTION
I'm available for press interviews, book signings, school appearances and promotional efforts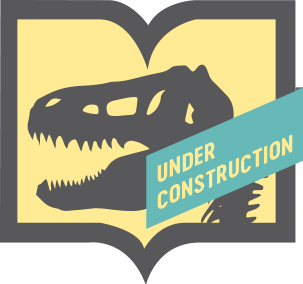 In 2018, a major Nature and Science museum commissioned me to write a 32-page children's book featuring "Dino Dave," a character based on a museum curator of paleontology. He visits schools on behalf of the museum and is well known by the media, making him an ideal main character.
The book follows Dino Dave on an adventure through the museum's Hall of Paleontology as he provides information about specific significant exhibits.
"Holly took hours of interviews and hundreds of facts, and distilled them into a fun, informative narrative that will inspire our little paleontologists-in-training."
"Working with Holly is always a joy. Her creative approach and fresh perspective is necessary to bring clarity to sometimes challenging projects. With a mind for detail and one who always has the client's best interest at heart she is the consummate professional. There is no project that isn't attacked with enthusiasm and positive energy. Her self proclaimed Pollyanna perspective on life is refreshing and always welcome."
This book is still in production, so I am unable to share artwork or content yet. However, I can provide more details to you over the phone, and connect you with my museum client, as well.
By Holly

Winner: Helen Keating Ott Award
Recognizing significant contributions to children's literature through the promotion of high moral and ethical values
Winner: Bock Book Award
Promoting high moral values or actions for children
Promoting high moral values or actions for children
Holly has sold more than 480,000 children's books and has appeared at 300+ bookstores and classrooms.
My first six books are non-denominational books about God that introduced children to basic concepts about spirituality, including gratitude, joy and trusting one's inner voice.
My seventh book, Lucy Goose Goes To Texas, is about a Canada Goose named Lucy who learns importance lessons about teamwork and cooperation during a journey to Texas. The book blends facts about Canada geese and their migration, behaviors and science.
Lucy Goose Goes To Texas
Lucy is an independent-minded Canada goose who is hatched in the beautiful northern wilderness, where her mother teaches her the importance of working together. But Lucy thinks she can do it all on her own. The story delights while sharing scientific fact about the migration of these geese and the importance of teamwork and cooperation for their survival.
Ages 6-12 / ISBN 1-932073-15-9 / Available on Kindle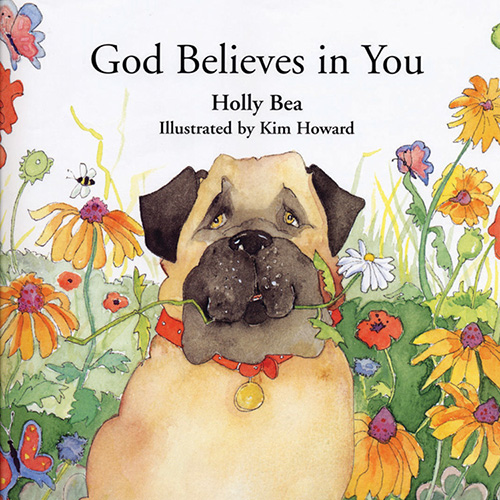 God Believes in You
God Believes in You features the crazy antics of Buddy, her goofy-but-lovable Bullmastiff who faces the challenges of a difficult day.  Thankfully, God is always there for him, whether he's being pummeled by acorn-wielding squirrels or saving the day for a baby duck. It serves as a reminder that God believes in all of us.
Ages 4-10 / ISBN 1-932073-08-6 / Available on Kindle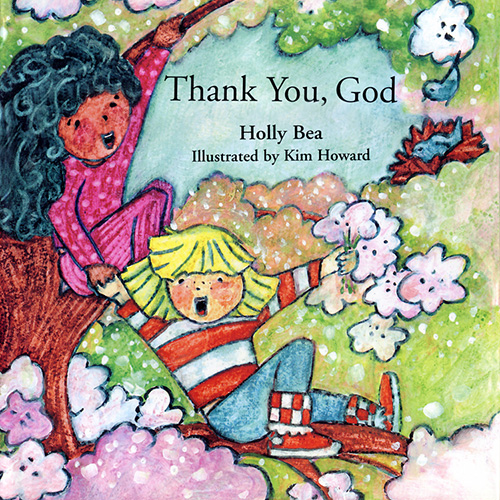 Thank You, God
Winner: Golden Palm Award, Florida Writers Association, Nominated for Best Children's Book 2004 by the Southeastern Bookseller's Association. This delightful rhyming tale follows a young girl through a day that begins with rain and ends with a true appreciation for everything around her. It is an exuberant reminder to all children of the power of a grateful heart.
Ages 4-10 / ISBN 1-932073-04-3 / Available on Kindle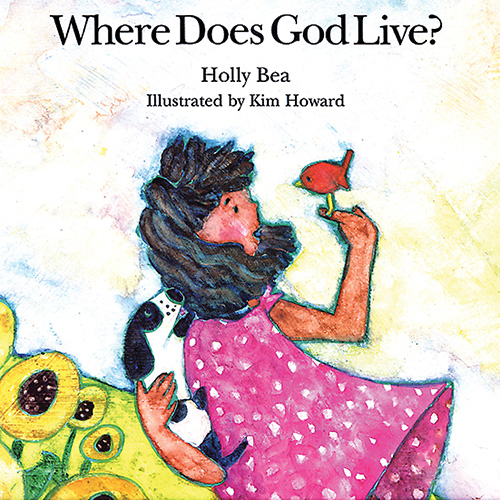 Where Does God Live?
Where Does God Live? is a best-selling story of a young girl's search for the truth about God and winner of the Bock Book Award. With the help of her friends, she finds an answer whose simplicity and beauty do honor to the Creator. It's a classic spiritual tale with beautiful illustrations and in inspiring non-denominational message.
Ages 4-10 / ISBN 0-915811-73-1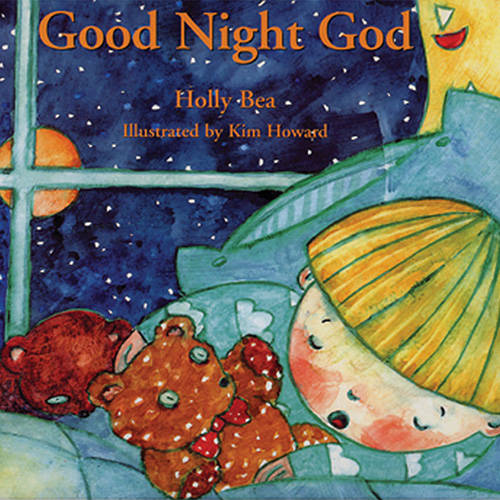 Good Night God
Good Night God is the perfect bedtime story for that special child in your life. A young boy bids goodnight to the world around him, and anticipates a coming day filled with adventure and love. A lovely night time prayer to the Creator.
Ages 2-5 / ISBN 0-915811-84-7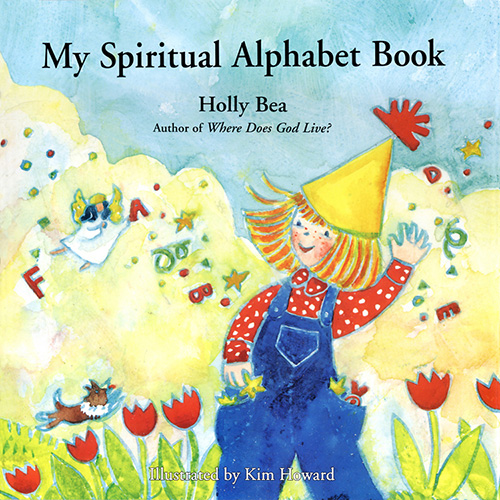 My Spiritual Alphabet Book
My Spiritual Alphabet Book presents the alphabet with spirit and joy. Children will discover the wonder of God's universe from A to Z.
Ages 4-8 / ISBN 0-915811-83-9 / Available on Kindle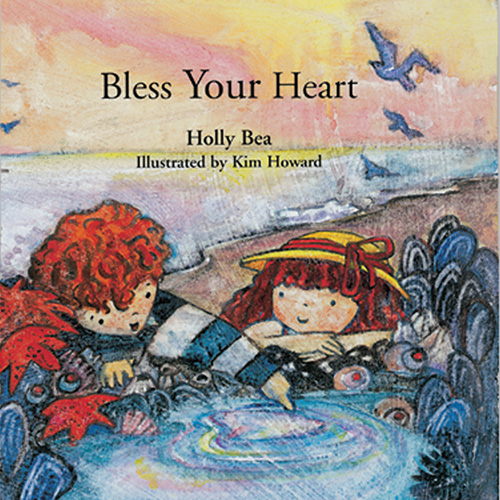 Bless Your Heart
Bless Your Heart reminds children to appreciate every little thing in life, from the early morning light to the freckle on a knee. This brilliantly illustrated tale reminds us that all of life is a blessing and a gift.
Ages 4-8 / ISBN 0-915811-94-4 / Available on Kindle
Let's talk about a children's book for your museum!

My location – Boulder, Colorado
Business hours – Monday-Friday, 9 a.m.–6 p.m. MST

Coming Soon!

Blog